Transforming disease management requires talent, commitment and exceptional employees
It takes exceptional individuals to advance patient care. If you're interested in making a difference in the lives of patients, while doing something that inspires you, find out what exciting opportunities are available within our team.
People with a purpose
Guided by our mission and vision, driven by our values
Our mission
Improving health through innovative tests that guide patient care
Our vision
To transform disease management by keeping people first: patients, clinicians, employees and investors
Excitement
We remain excited by the possibilities that come with transforming disease management.
Collaboration
We foster an inclusive, authentic environment, built on teamwork and diversity of thought.
Integrity
We demand relentless honesty in every situation and respect in every interaction.
Innovation
As a science-based company, we focus on breaking barriers, accept unconventional thinking and invite challenges to the status quo.
Trust
Trust is the cornerstone of our foundation. We are dedicated to fostering trust in every interaction, ensuring transparency and reliability.
Excellence
We strive for constant improvement and maintain an unwavering commitment to our patient-focused vision.
The Castle culture
Cultivating our "Castle culture" is paramount. At Castle, our work to improve health through innovative tests that guide patient care is vitally important, but it's the people, our valued Castle team members, who make Castle special. Our people-first culture fosters trust, transparency and authenticity, and together, we are striving to make a positive impact in the lives of patients.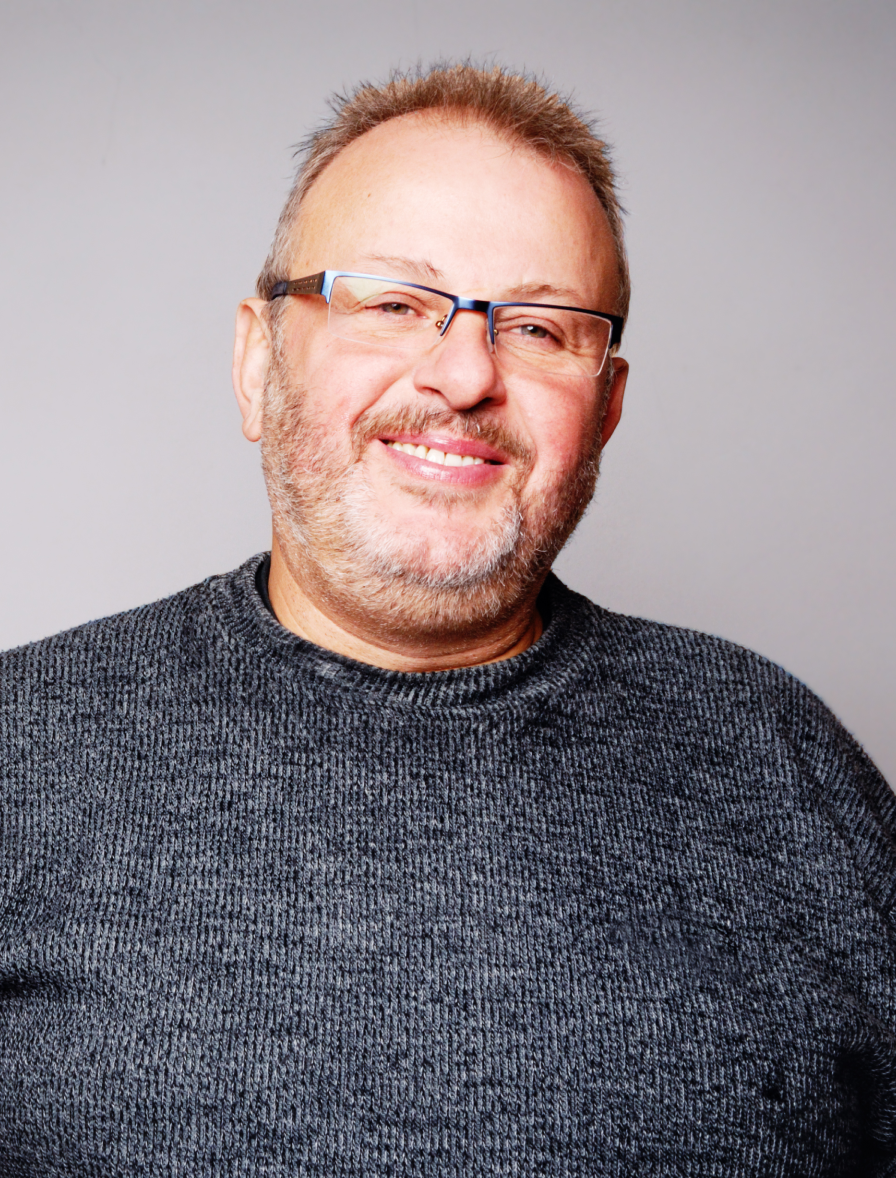 Community engagement
Patient advocacy is at the heart of our community engagement as it places the patient at the center of their healthcare journey. It ensures that patients' voices are heard and their needs are met. By advocating for patients, we empower them to actively participate in decision-making, promote access to quality care and ultimately enhance their quality of life.
We proudly partner with several patient advocacy groups to promote awareness and education and support important research endeavors.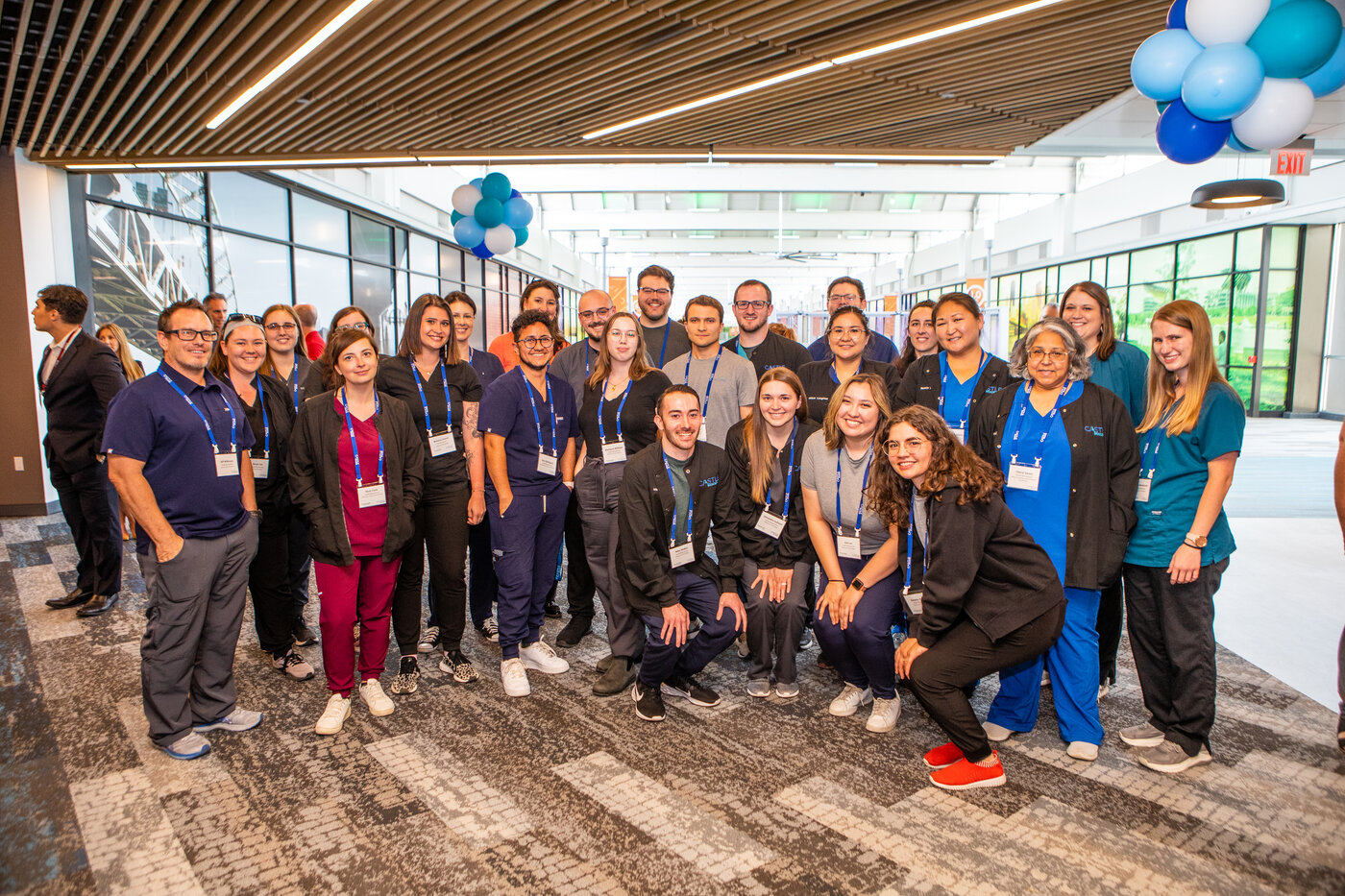 Diversity, equity and inclusion
Castle keeps people first, and is committed to cultivating and preserving a culture of diversity, equity and inclusion (DEI) through efforts such as focused employee training, recruiting initiatives and employee resource groups. Read our DEI statement.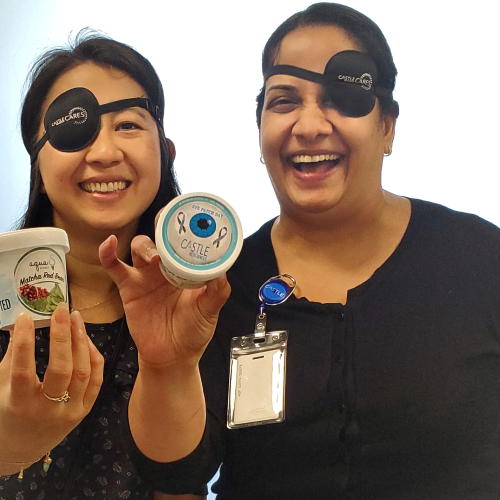 Work hard, play hard
At Castle, we know how to work hard, but we also take time to have fun through recognition weeks, potlucks, monthly birthday celebrations, company parties and more. Join our team.
Compensation and benefits
Competitive compensation packages and industry-leading benefits
1

401(k)

A defined contribution 401(k) plan with employer 100% matching contributions on the first 6% and no vesting requirement

2

Bonus

An annual and/or quarterly bonus opportunity

3

Compensation

Equity compensation, which may include a mix of stock options and restricted stock units, and an employee stock purchase plan

4

Wellness plans

Generous company-sponsored medical, dental and vision plans covering an average of 95% of the premium

5

Leave

Paid maternity, paternity and adoption leave policies

6

paid time off

Paid holidays (10 days per year) and paid time off (20 days per year)

7

Assistance program

An employee assistance program with up to five free confidential visits
A top workplace for a reason
Castle's thriving culture was built on a people-first mindset, where employees are valued and treated like family. Castle is proud to be a Top Workplace based on feedback from its employees.

I got into the profession of being a healthcare provider to make an impact on people's lives. At Castle, I get to be a part of the future of healthcare in a super exciting time, and that drives me forward every day."

Medical Science Liaison, Texas

I love the people here at Castle and being a part of an organization that works together to make a difference in patients' lives. As we continue to grow, it is exciting to be a part of the difference that we are striving to make in the future of patient care."


Training Manager, Connecticut

I feel valued as a person at Castle, both as an individual and for the work that I do. People genuinely care about their coworkers here, and knowing that I am working for a company that is truly making a difference in the lives of real people motivates me."

Finance Manager, Texas

You don't just feel like a number within a massive organization at Castle. Everyone wants you to succeed."

Clinical Services, Arizona
Castle Biosciences is an Equal Opportunity Employer/Veterans/Disabled.
An Equal Opportunity Employer. All qualified applicants will receive consideration for employment without regard to race, color, religion, sex, sexual orientation, gender identity, national origin, or protected veterans' status and will not be discriminated against on the basis of disability.