Accurately Predicts Risk of Progression to Cancer
The need for an objective test
Barrett's esophagus (BE) is the only known precursor to esophageal adenocarcinoma (EAC). EAC is one of the fastest increasing cancers in incidence in the US and has a five-year survival rate of 19% (American Cancer Society, 2020). Progression to EAC is preventable if high-risk patients are treated with Endoscopic Eradication Therapy (EET), including ablation therapy, to eliminate the Barrett's tissue.
Ablation is highly effective, but the challenge is identifying the high-risk patients to treat and the low-risk patients for whom long interval surveillance may be appropriate. TissueCypher's spatialomics approach overcomes the limitations of pathology and DNA-based biomarkers to provide clinicians with an objective and actionable risk score that accounts for multiple pathways to EAC.
An estimated three million patients with BE in the US are in active surveillance programs, which involve periodic endoscopic surveillance with the goal of detecting malignant progression (dysplasia) at a treatable stage. Of these patients, 89% are considered to be at low risk because they show no signs of dysplasia (Merative™ MarketScan® Databases, 2023). However, an estimated 50 percent of patients who eventually progress to EAC come from this non-dysplastic group, highlighting the need for precision medicine testing with TissueCypher to look beyond dysplasia to identify a patient's personal risk of progression.
Risk-aligned approach to Barrett's esophagus management
TissueCypher is the first AI-driven precision medicine test to determine a patient's individual risk of progression from BE to cancer. A low-risk test result enables the extension of surveillance intervals or a reduction in unnecessary medical procedures for select patients. A high-risk test result enables increased surveillance or intervention to prevent progression to EAC.
The need for TissueCypher
Clinicopathologic risk factors, such as age, sex, obesity, family history and expert pathology, have been shown to have limited ability to predict progression to esophageal cancer. TissueCypher outperforms these risk factors, and provides physicians with an actionable risk score, along with the patient's personalized five-year risk of progression.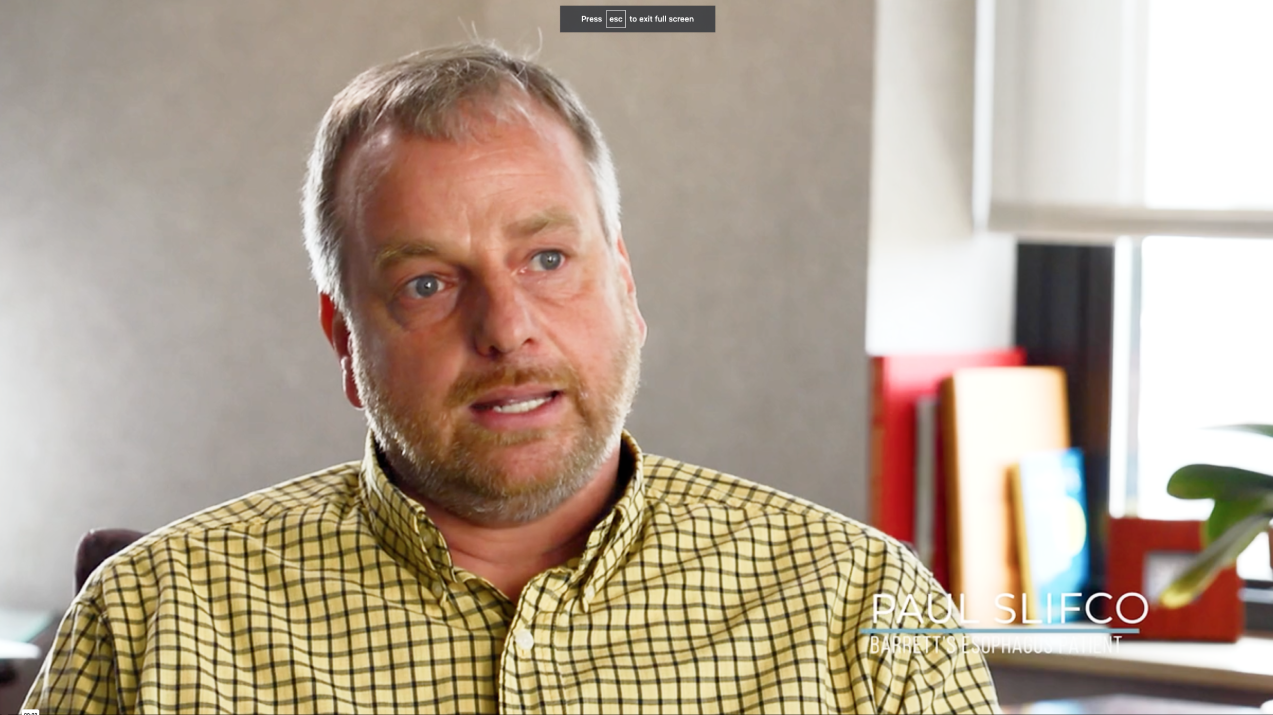 Two non-dysplastic patients, nearly identical by pathology and clinical factors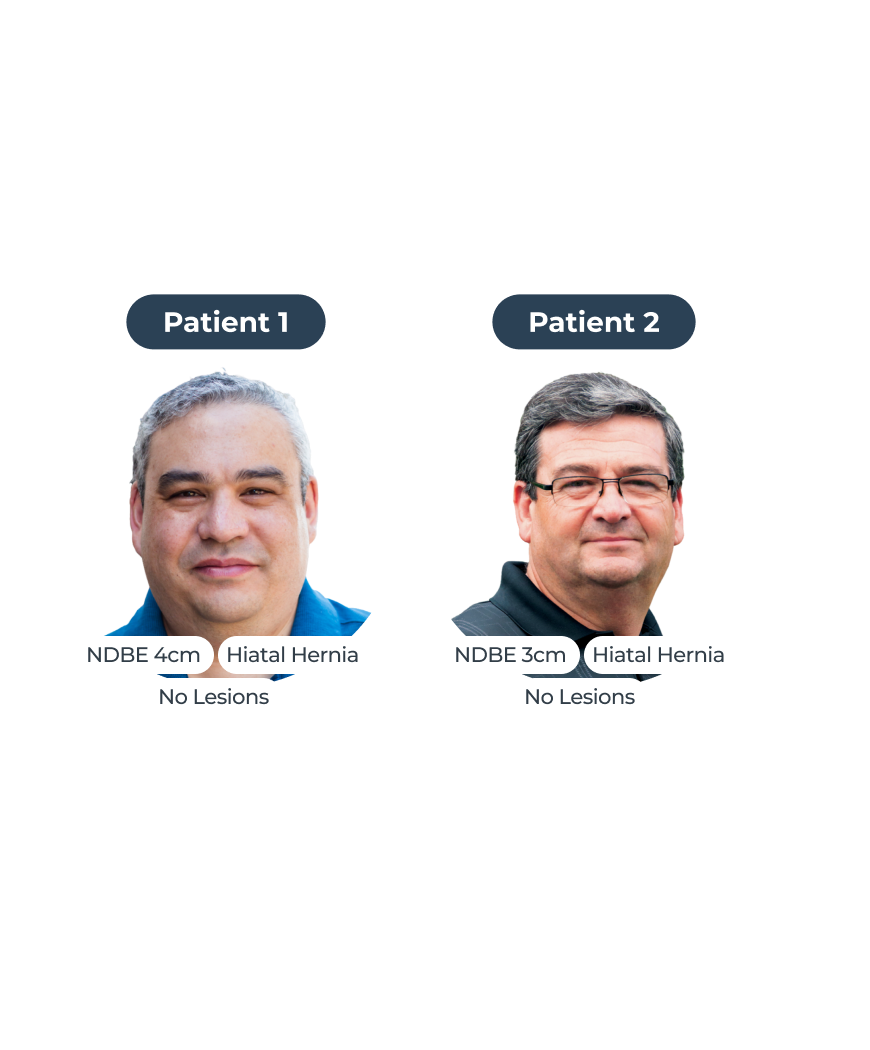 Clinical challenge
Similar clinical risk factors and pathology based on a traditional pathology report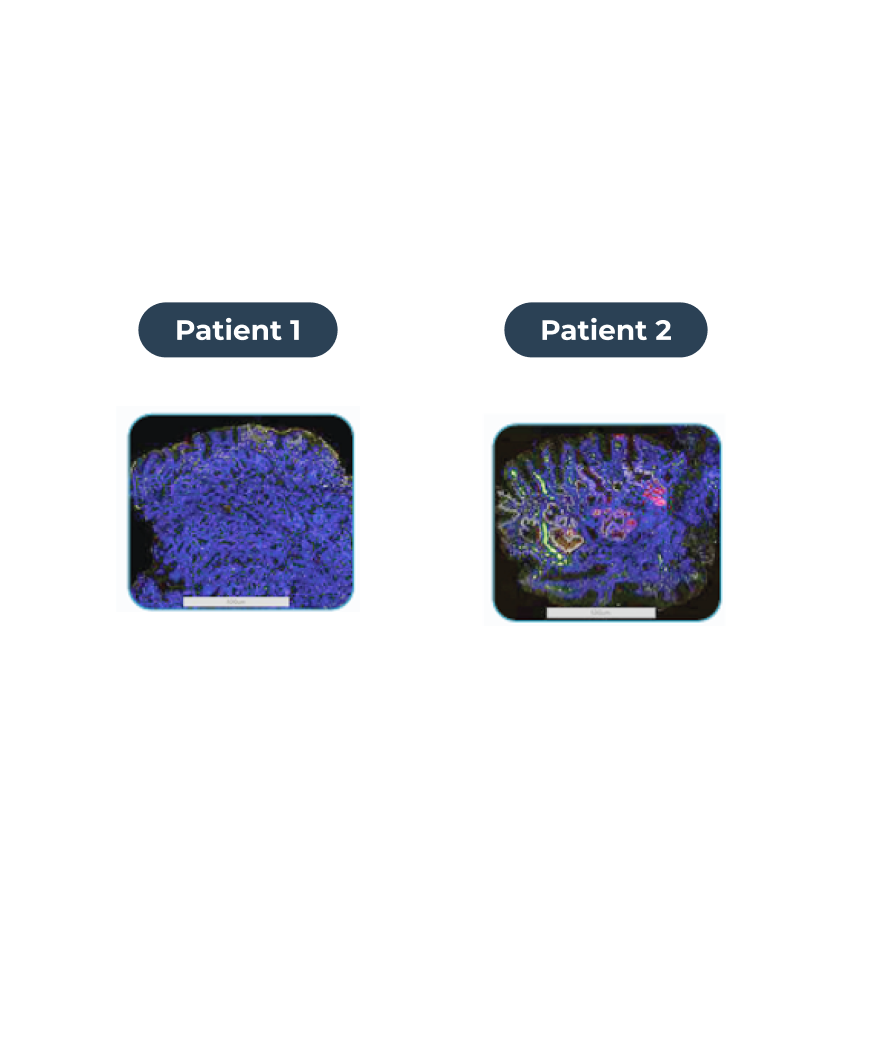 Our Test
Using the esophageal pinch biopsy tissue, TissueCypher extracts high dimensional spatial biology data transformed by AI-driven algorithm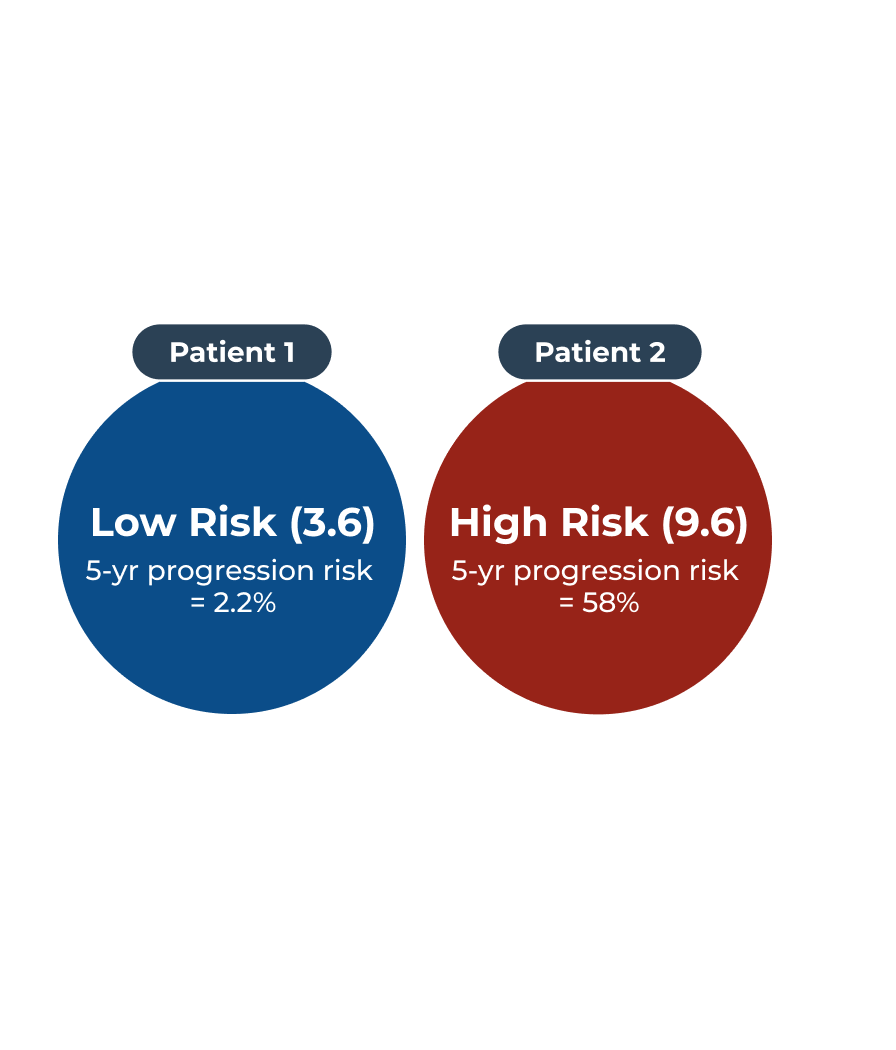 Result
The healthcare provider receives risk information that is actionable for risk-aligned management decisions
1

How is the test run?

TissueCypher is a laboratory-developed test that analyzes tissue from standard BE pinch biopsies. The result provides a patient's individualized five-year risk of progression to high-grade dysplasia (HGD) or esophageal adenocarcinoma (EAC).

Learn More

2

How does it work?

TissueCypher is an AI-driven test that analyzes cancer-associated protein biomarkers and spatial biology features to identify the molecular signature of progression that precede morphologic tissue changes.

Learn More

3

Who is eligible for TissueCypher?

TissueCypher is designed for patients with recently diagnosed BE or those enrolled in a BE surveillance program. The test can be run on tissue diagnosed by pathology as non-dysplastic BE (NDBE), indefinite for dysplasia (IND) or low-grade dysplasia (LGD).

Learn More
Precision risk stratification generates actionable information
TissueCypher's performance has been validated in a series of clinical studies, which highlight its use as an independent predictor of progression that outperforms all clinicopathologic risk factors, including expert pathology. Patients scoring high risk progress at a clinically actionable rate that is higher than confirmed low-grade dysplasia.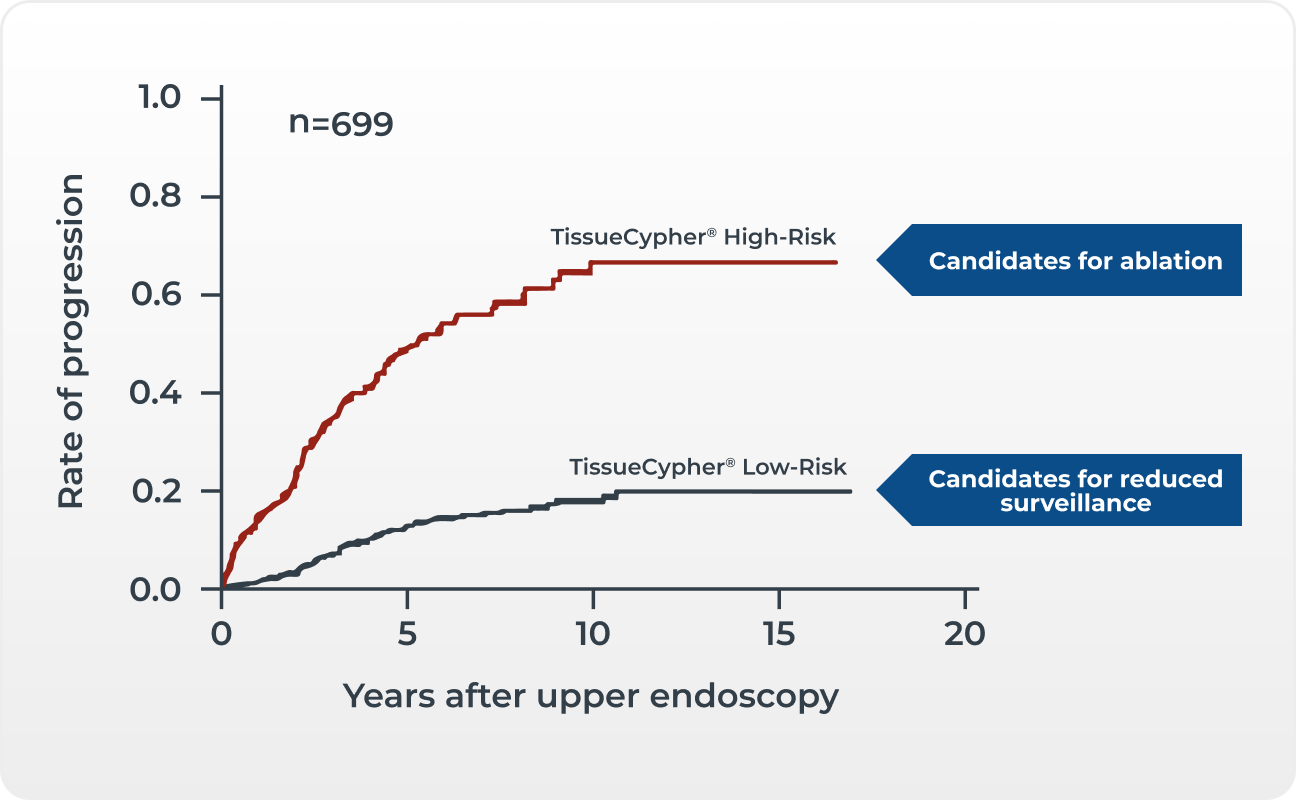 Clinical practice update
The American Gastroenterological Association's practice update supports the use of TissueCypher for risk stratification of newly diagnosed patients and patients in BE surveillance
Learn more about Barrett's esophagus
BE is a protective response to chronic gastroesophageal reflux disease (GERD)